ABATTOIR






Abattoir / 2018

a collaborative project with Michael O'Hara and Rob G. Green


Dr. Evans Afriyie-Gyawu, a Ghana native and toxicologist at Georgia Southern University, has been working to improve meat production standards throughout his home country for nearly a decade. His research has centered around stemming the practice of slaughterhouses (or abattoirs) singeing and smoking meat with used and discarded tires. With little enforceable regulation, operations can cut corners and costs by using tires instead of the healthier––and more expensive––liquid petroleum gases like propane.

This process produces harmful smoke that permeates the meat, bioaccumulates in those who consume it, and blankets the surrounding cities.

To be sure, there are places working to change the industry within Ghana. Operations like the Kumasi Abattoir Company, Ltd. are at the forefront of changing meat production throughout the country in collaboration with Dr. Evans' data. Their attention to safe workplace standards, modern inspection protocols, and their willingness to retrain butchers from unregulated meat processing facilities speak volumes about the sincerity of their efforts to foster a healthier population, despite how it negatively affects profits.

Meat consumption is part of life both in Ghana. It is a graphic process. It is at times shocking. But thinking food comes from a store is a fundamental mistake we make every day. Knowing where it comes from and how it's prepared are the sorts of things that help us make more responsible decisions as a whole, and Dr. Evans and the Kumasi Abattoir Company are helping make changes that better protect the environment and those who exist within it.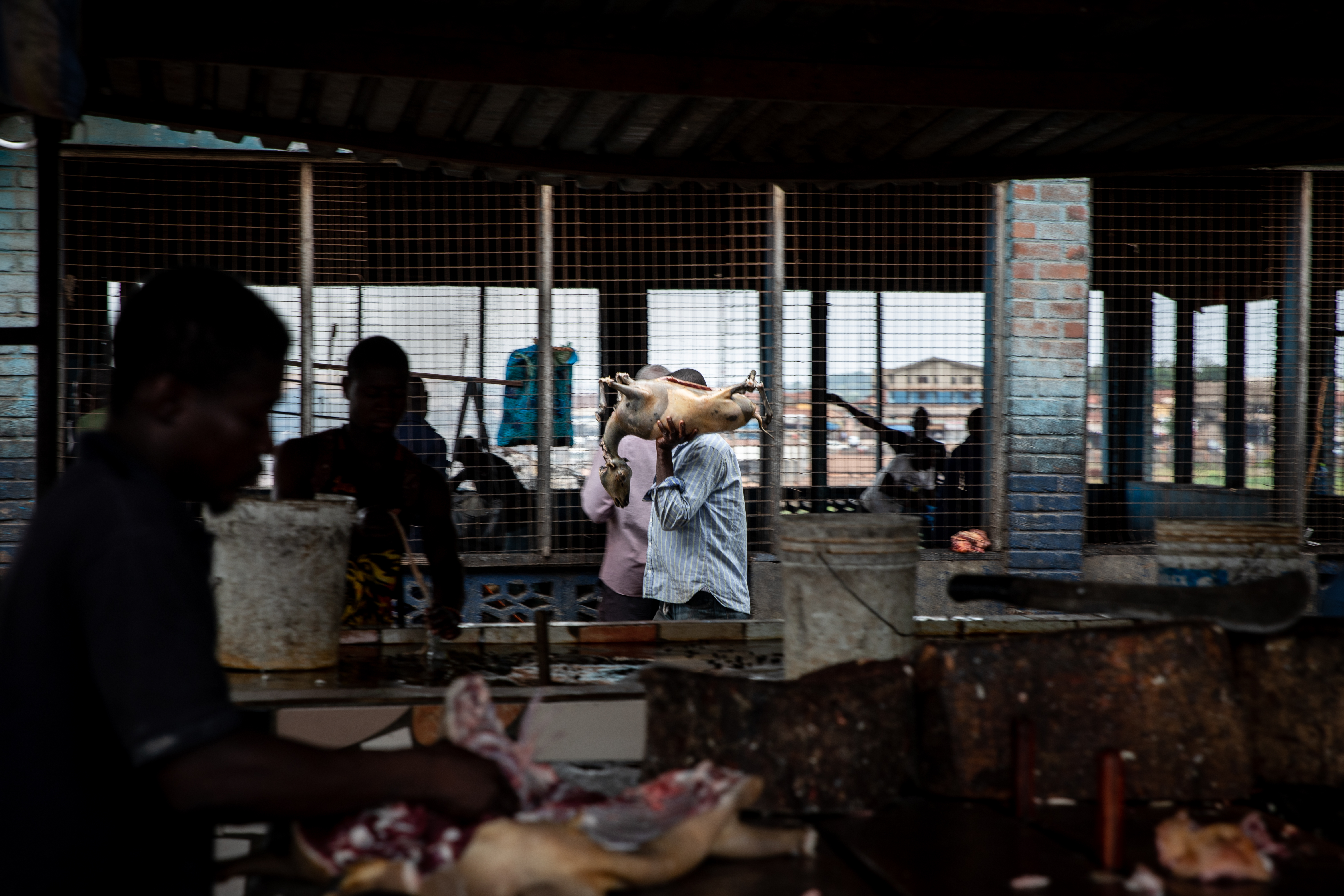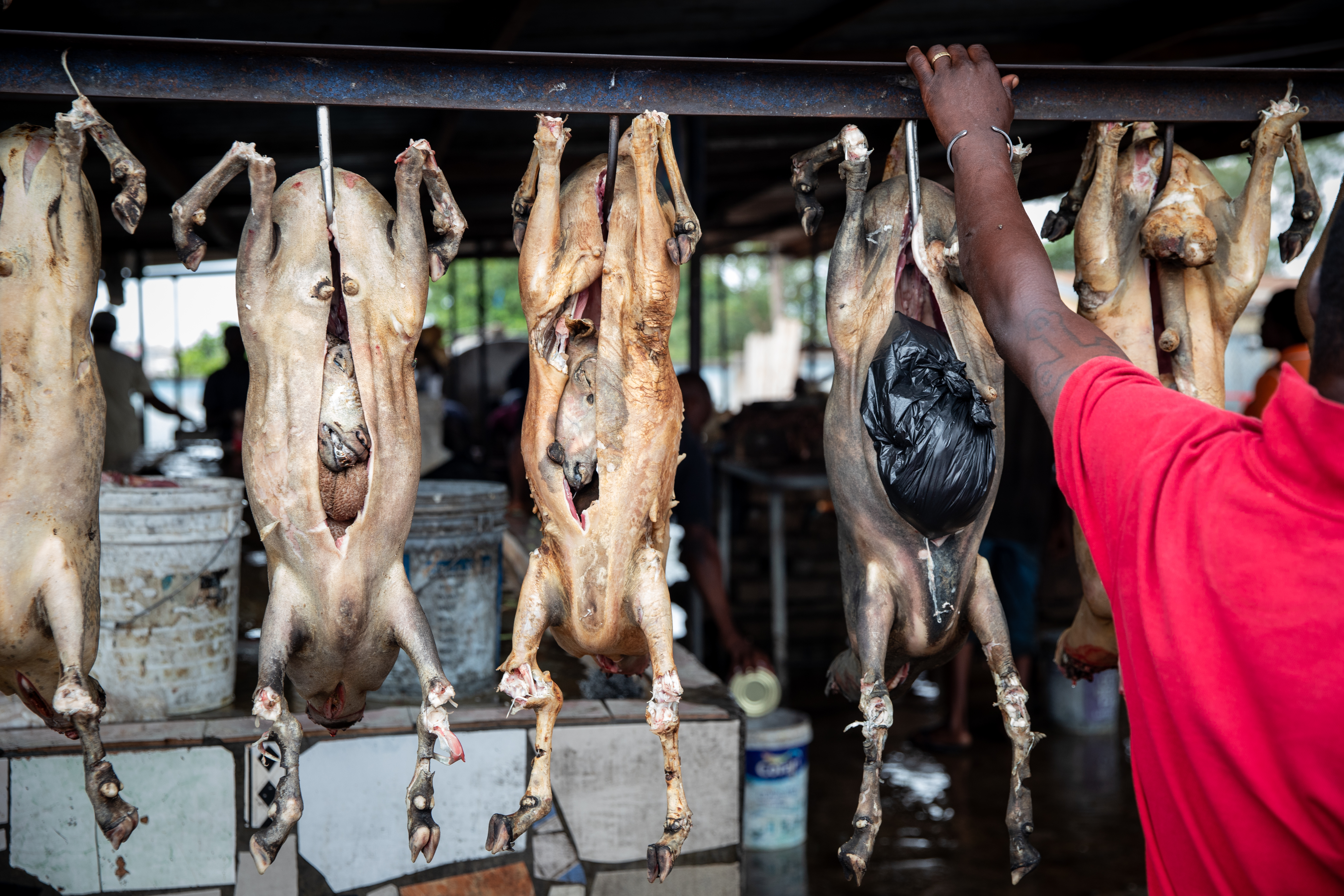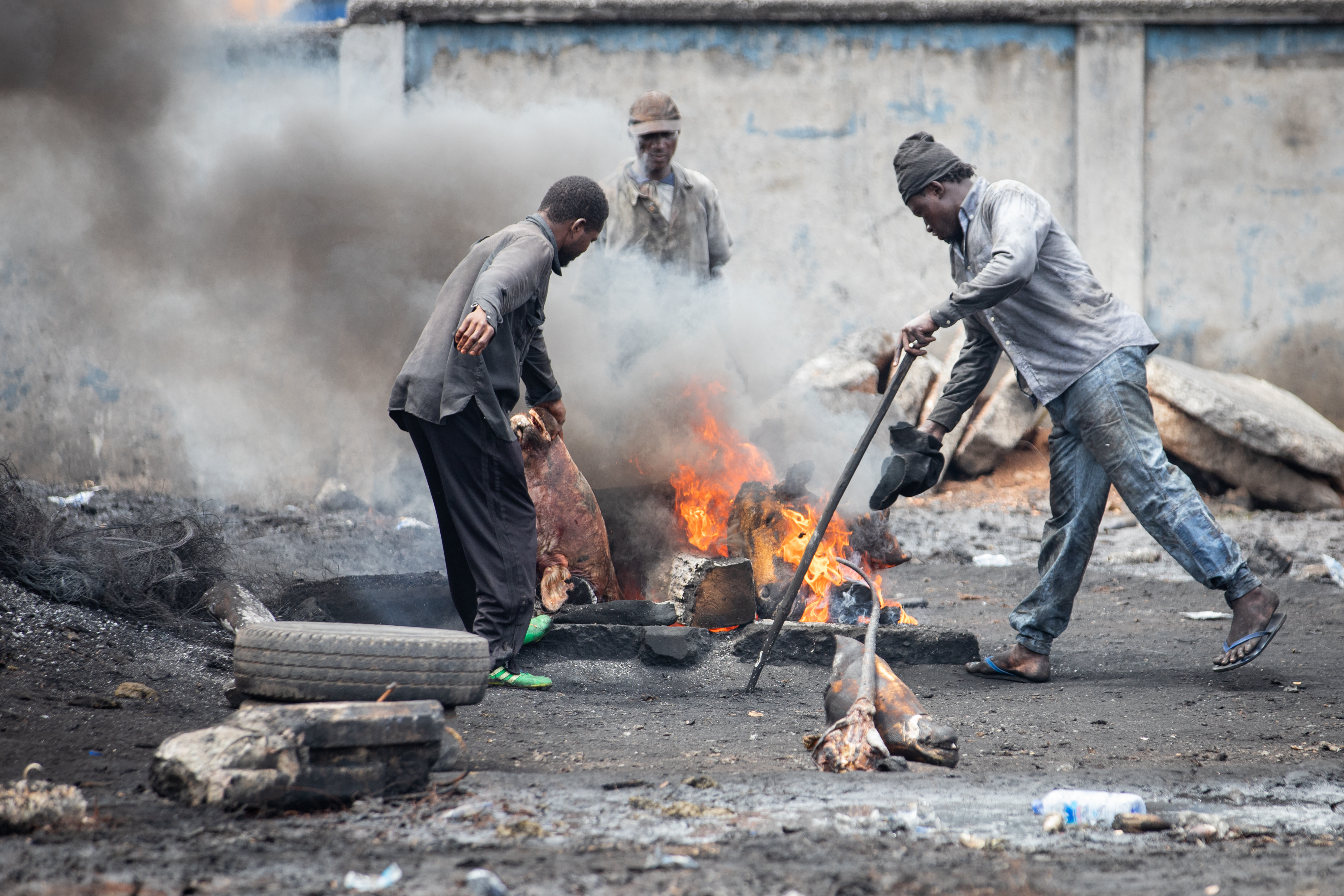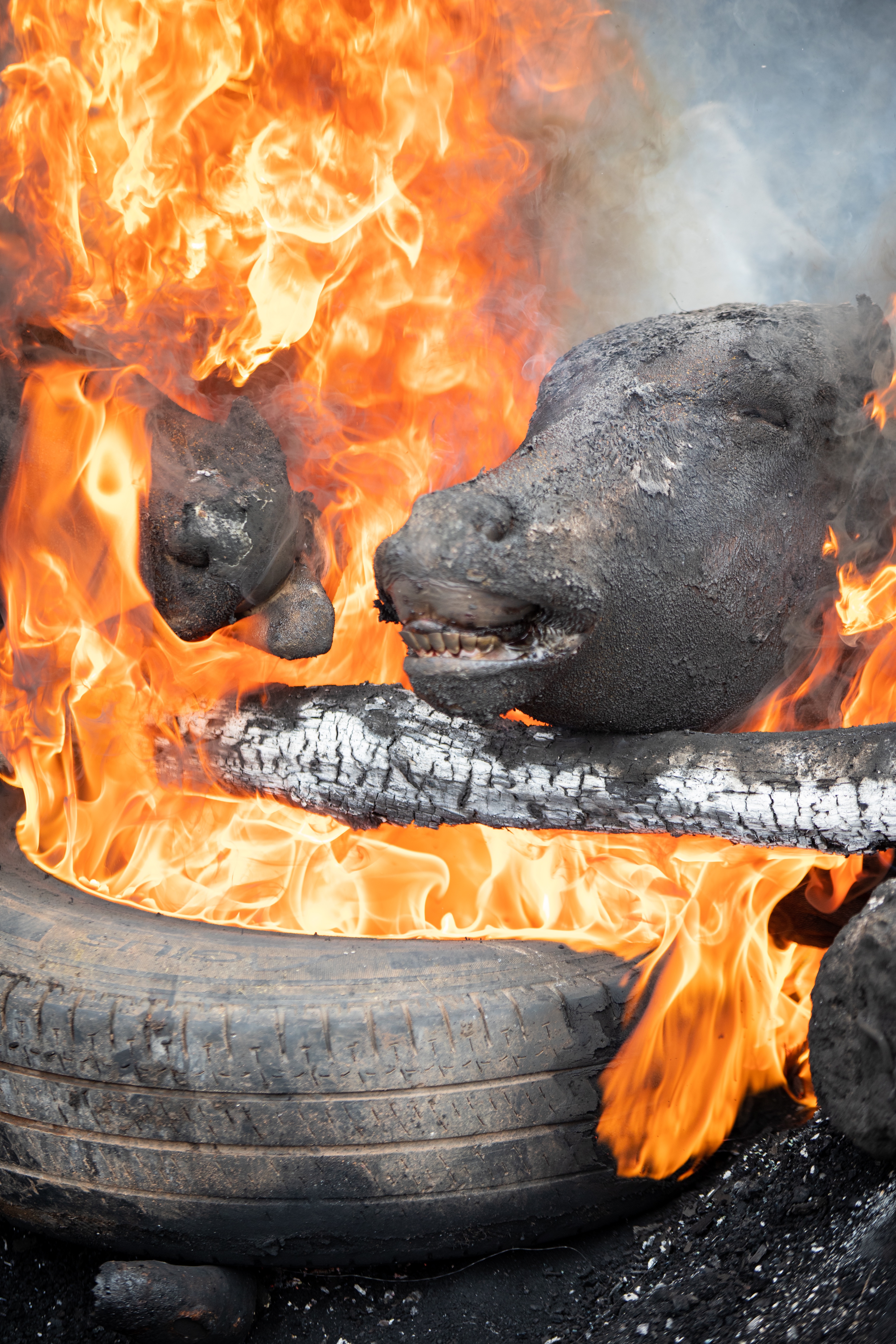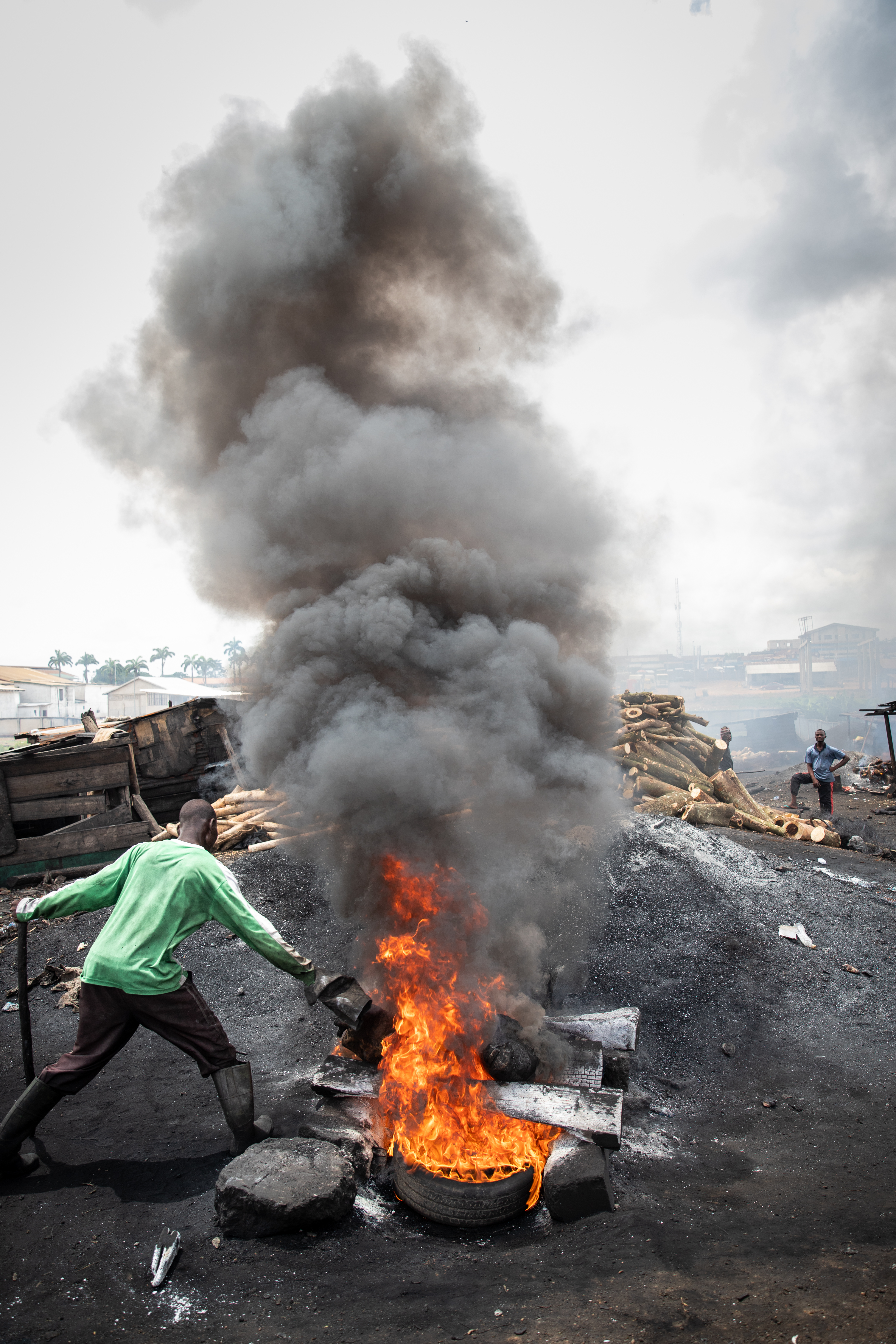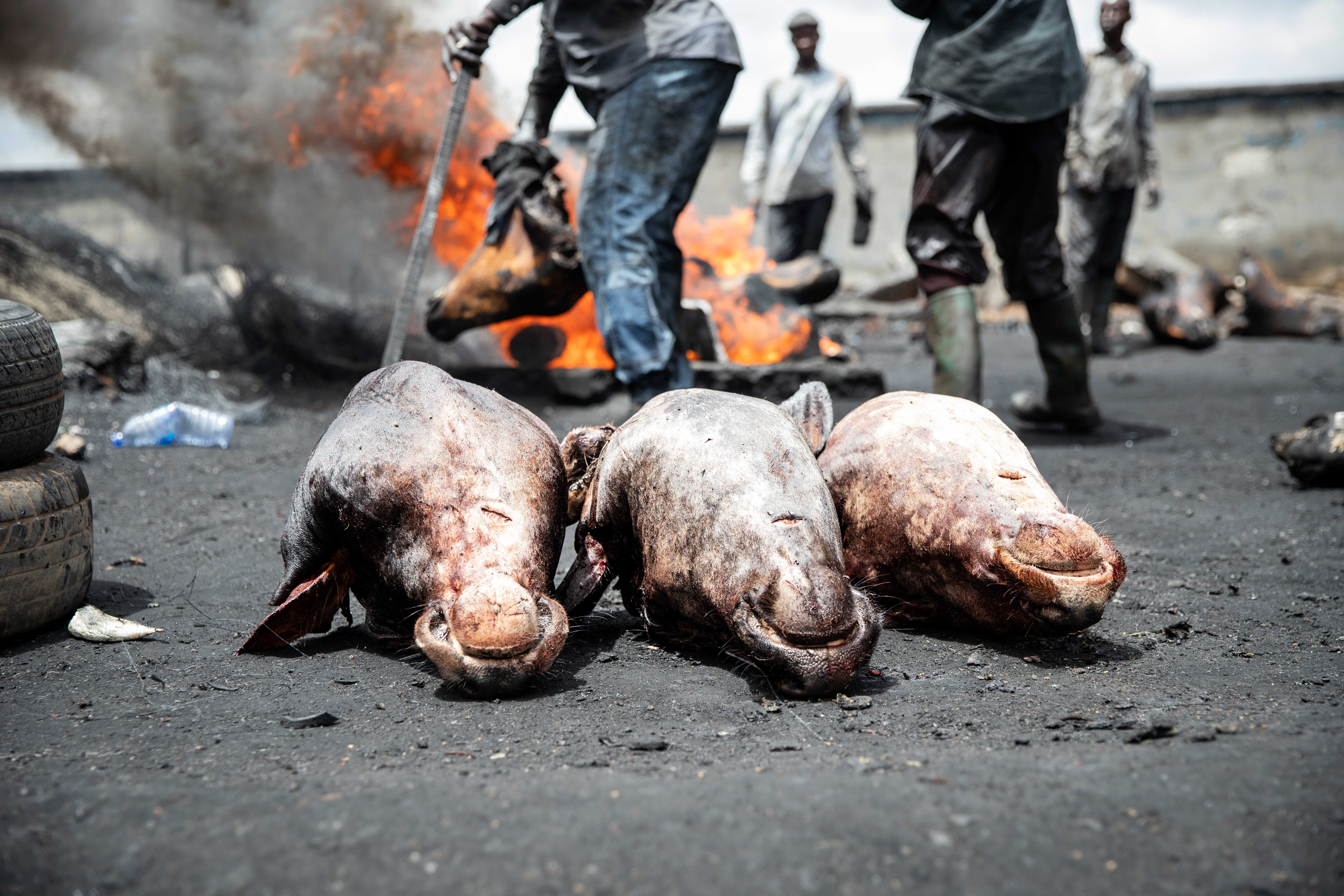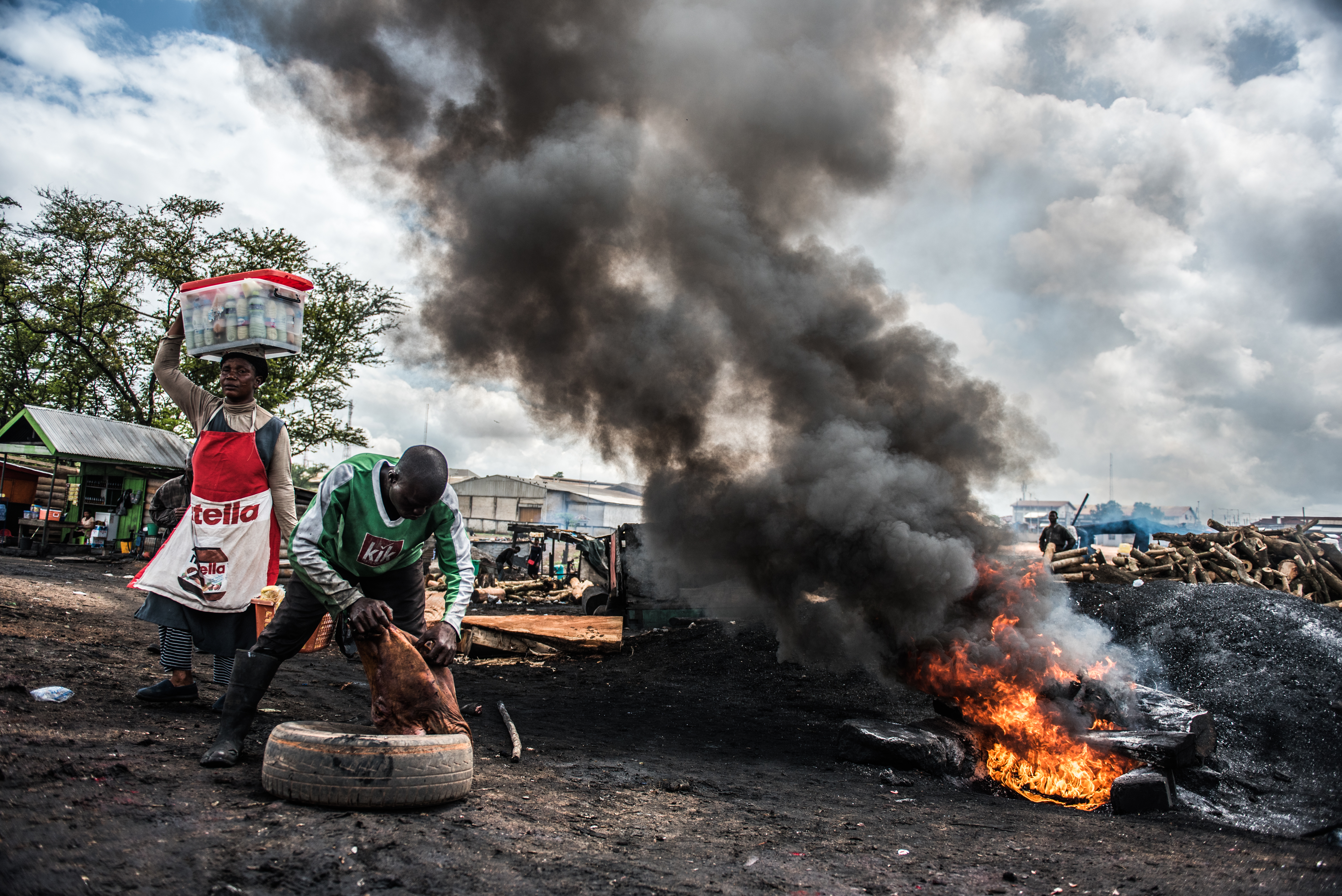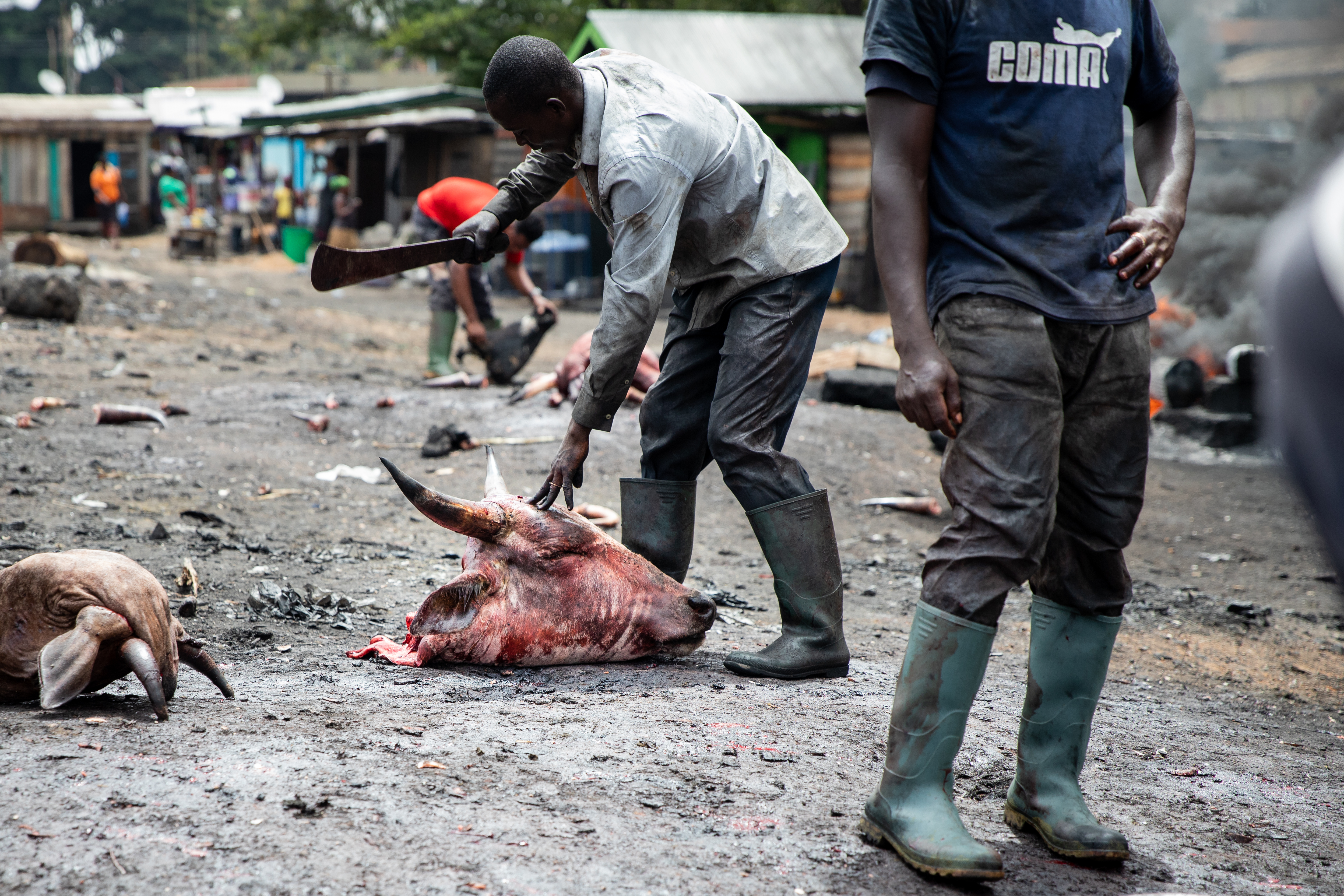 CLARK FORK COALITION



Summer / 2020


Responding to the COVID-19 pandemic, Missoula-based Clark Fork Coaltion sought to create educational videos highlighting some of the projects they've done to restore a damaged river. From streambank restoration to the installation of fishscreens that provide irrigators their full water right while simultaneously allowing fish passage for native species like westslope cutthroat trout, their work seeks to unite a variety of stakeholders to arrive at creative conservation solutions while honoring Montana's farming and ranching traditions. In the process, they create strong community ties that connect people and waterways alike.
GALAMSEY

Galamsey / 2018
a collaborative project with Michael O'Hara and Rob G. Green
There has been a gold trade in Ghana for as long as people have wanted to mine it. And for almost as long there has been finger pointing trying to determine out who's causing the problems that go along with it. Galamsey simply refers to small scale illegal mining practices that literally means "gather and sell." It's just that the gathering and selling is what's causing the problem.

Ghana is Africa's largest gold producer after South Africa, but with a fraction of the regulation. As such there is little mandate for land reclamation or environmental protection. Foreign companies characteristically lease land from farmers or tribal chiefs, mine until a site is exhausted, and move to a new location. During excavation, heavy metals used in ore extraction like cyanide, mercury, and chromium are discarded along with waste sediment into nearby waterways headed toward treatment facilities unequipped to deal with them.

With cropland and forests damaged by unsustainable mining practices, farmers unable to plant seed often turn to the spent mine pits in hopes of extracting what little precious ore or diamonds that may have previously been undiscovered. Typically poor and undereducated, many miners work in the shadows and endure governmental pressure, dangerous conditions, and heavy metal poisoning to seek gold they may ultimately never find.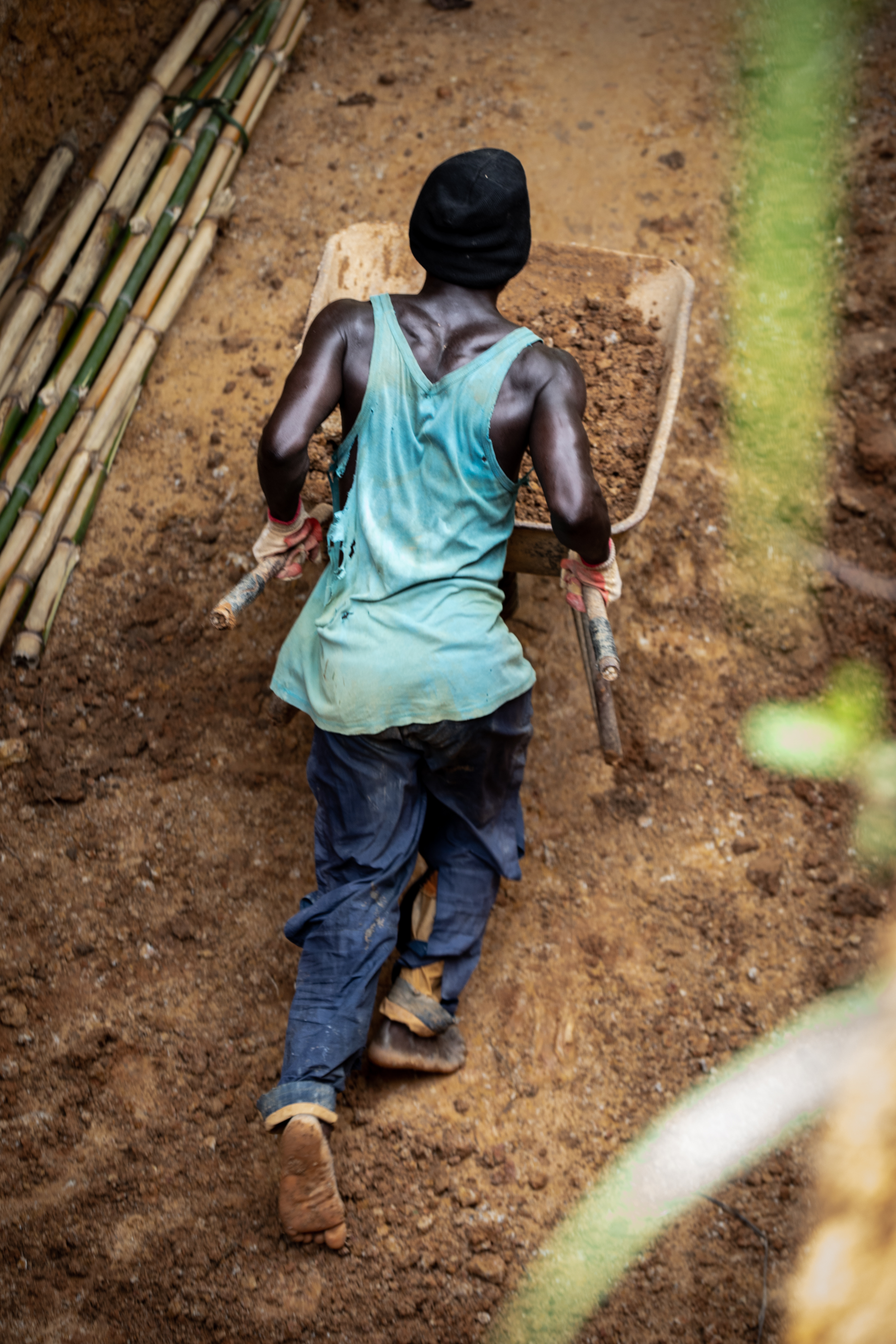 PANDEMIC FLY FISHING



Montana / 2020


"In the way he loads his fishing pack into the trunk of his '03 Volkswagen, you can tell Nick Maya's mind is running. He fidgets with the buckles and curses at the holes in his old waders that he knows will let water in. His eyes dart around the car for anything he missed as he shuts the door, pausing to glance up at the jagged teeth of the Bitterroot Range. He exhales.

'My dad got it,' he says, checking his phone's fading reception through a Ziploc bag. 'Found out a couple of days ago.'

No need for formalities at this point. Saying 'Coronavirus' or "COVID-19" seems like a waste of breath. I'm guessing this is why Nick wanted to get out of the city for a bit, which doesn't take long in a place like Missoula.

I've been following the way Nick has been negotiating this pandemic for a couple of months now, curious about the ways in which we're all coping with the stress of "it." Fly fishing is his. A recent transplant to Montana raised on both coasts, he's found his calling doing habitat restoration projects for the local Center for Large Landscape Conservation while wrapping up a master's degree at the University of Montana. He's often talking about the pressure from a paper that needs to get written or a work deadline that's coming up faster than he'd like. He fidgets. He stutters when he gets excited or nervous.

With his dad across the country in New York, it's hard to blame Nick for feeling wound up. He is a young man in a pandemic: his work has been disrupted, his education got spun around, and his financial footing is shaky.

At the riverside he lingers, staring at his phone's 'No Service' signal one last time, then stuffs it into his pack. He snatches up his rod and starts walking toward the water. As someone whose parents are equally susceptible to the virus, I can imagine the places Nick's mind is going. The thought of burying the person who taught you to ride a bike or hammer a nail, who coached you through your first breakup, suddenly feels closer and realer than it should..."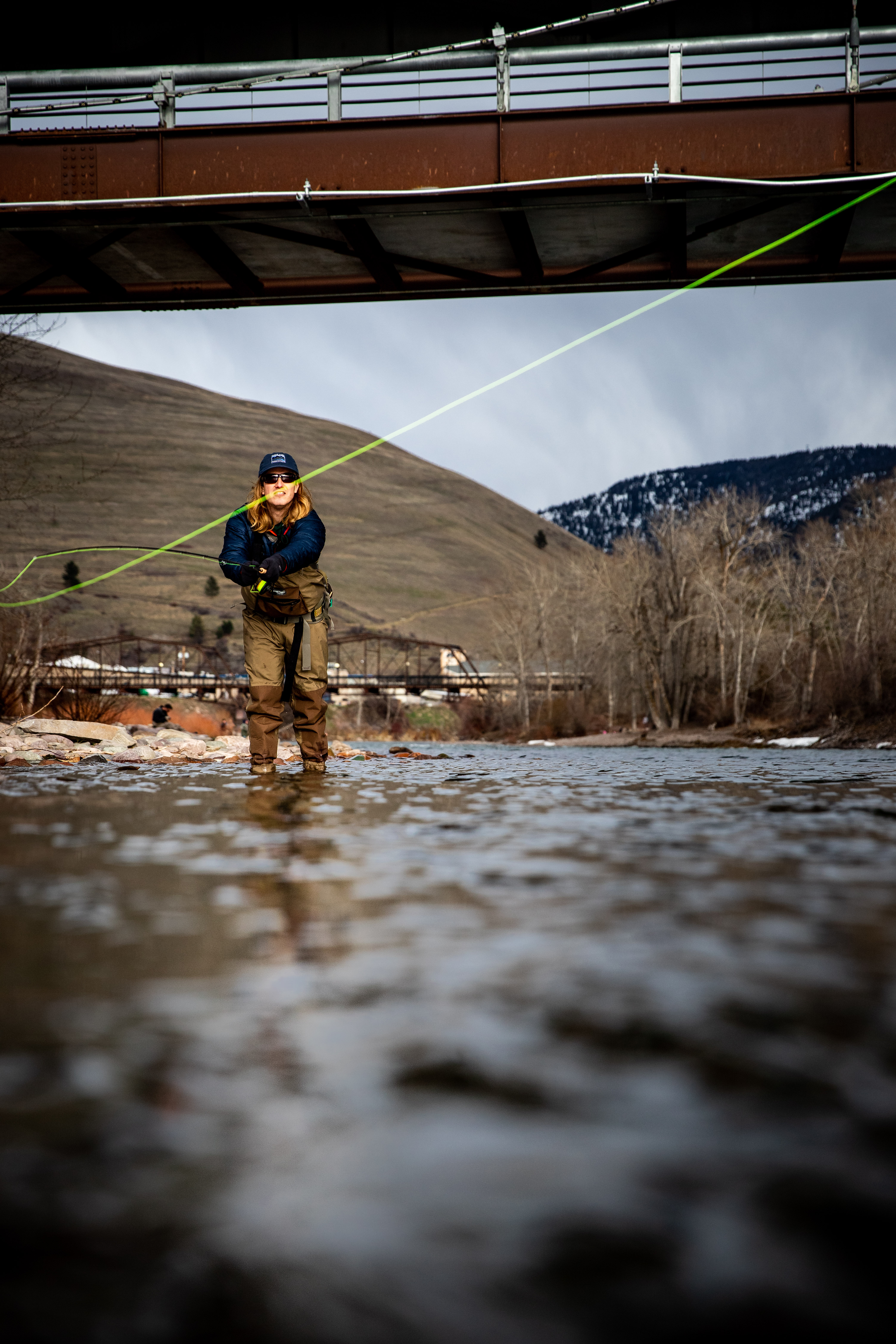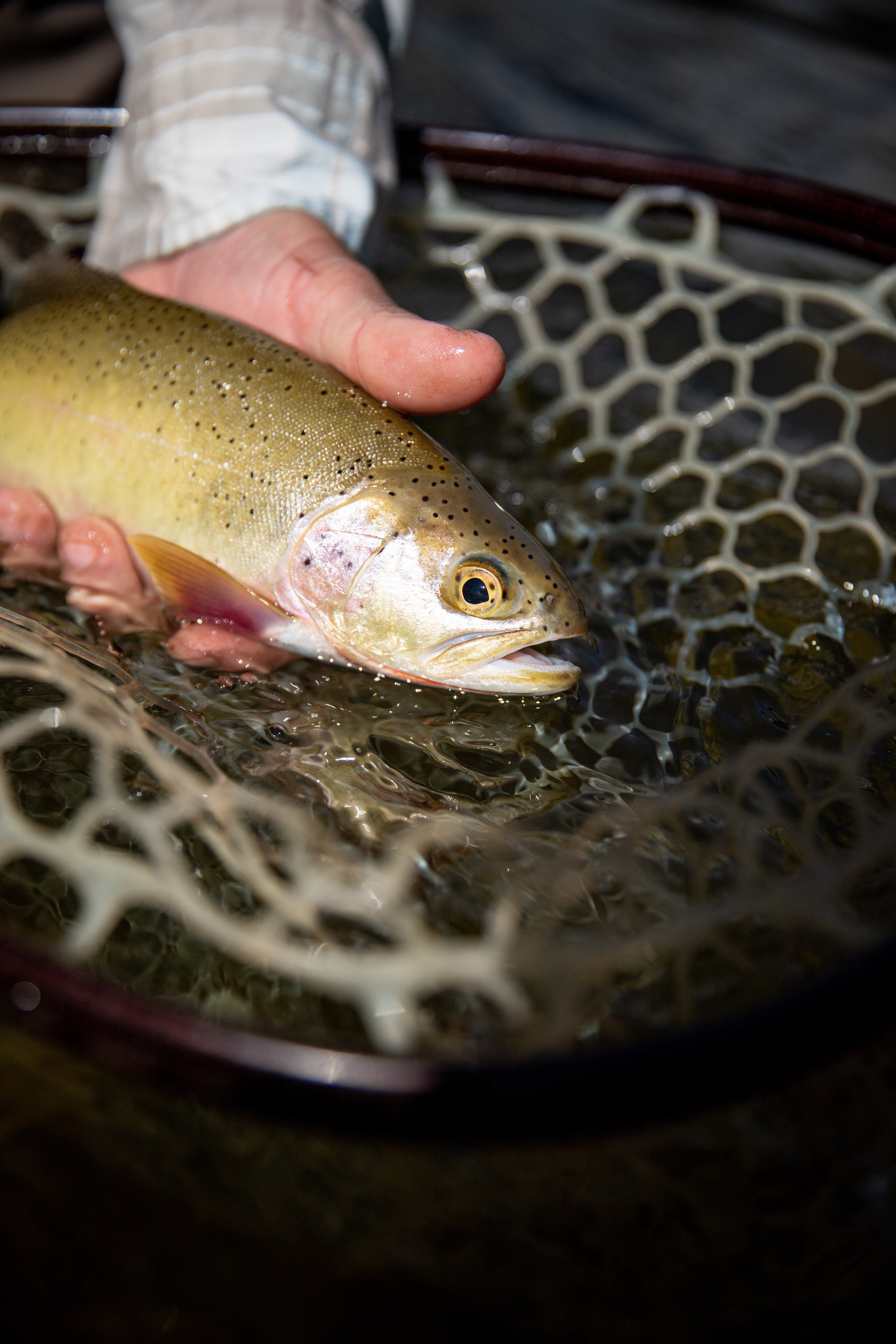 GRAND CANYON


Grand Canyon / 2019


The coveted 21-day noncommercial river permit for Grand Canyon National Park is one that's worth the wait. Rafters and kayakers handpick their teams––industry professionals, former guides, and avid paddlers––outfit their rigs, and push off from Lee's Ferry to embrace 226 miles of the Colorado River. Along the way, they run legends: rapids like Lava and Crystal alongside smaller, punchy series like the Jewels and the Roaring Twenties.

What's most unique about the permit is the time allows people to spend extended time exploring side canyons and deep pools hidden high up toward the plateau. The longer you're down there, the smaller you become. You realize those who have come before: Hualapai and Havasupai, and the Hopi and Zuni before them. Further still, the colossal forces that compressed and upended rock for more than a billion years.
And through it all is a thin blue thread that has laid itself at the bottom of a canyon, churning and grinding its way deeper into the landscape, pushing people through big water and making them clean.